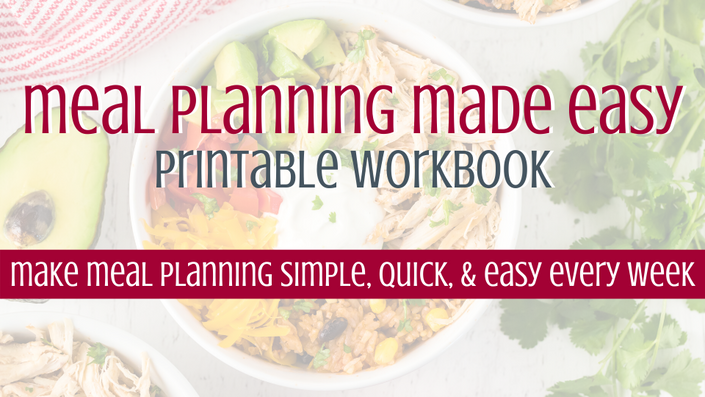 Meal Planning Made Easy
Printable Workbook to Simplify the Meal Planning Process
Meal Planning Made Easy is a unique meal planning system designed to:
Simplify the meal planning process
Help you lose weight by sticking to your plan
Save time by creating a monthly meal plan
Save money by planning based on what's already in your fridge, freezer, and pantry
Streamline the grocery shopping process
Collect all your family's favorite recipes in one easy to use notebook that will make meal planning a breeze
Keep it open on the counter, take it to the grocery store, and print it out year after year.
This unique meal planning system is designed with the busy family in mind. It will help you to plan ahead for weight loss - no more trips through the drive thru because you'll already know what you'll be eating and when you need to prepare it!
Weight loss is hard enough on its own, but without a plan in place, you are doomed before you even begin. Meal Planning Made Easy is just the plan that you need.
And to get you started, Meal Planning Made Easy comes with a full month's worth of breakfast and dinner recipes - your meal planning is already done for you!
Your Instructor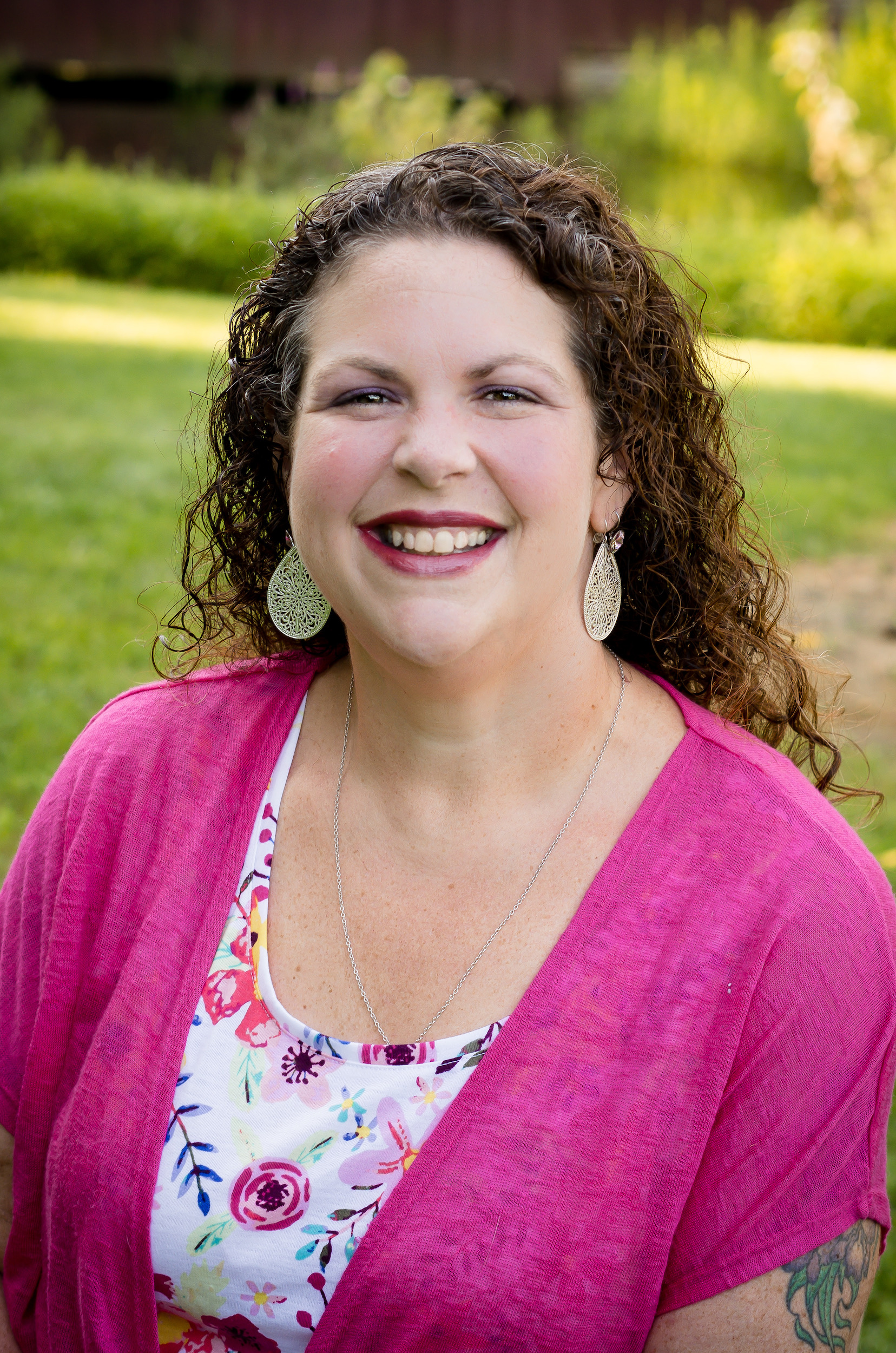 I'm Tara Ziegmont, and I help busy Christian moms to create mentally, physically, and spiritually healthy lifestyles so that they can guide their families with grace and gusto. I founded the Feels Like Home Blog in 2007, and I know I'm right where I belong.
HuffPoLive called me a parenting expert, but you know what I really am? I'm a wife and a mom and an entrepreneur and an employee, and I feel like a hot mess most of the time. I'm juggling too much, and I drop things now and then. Can you relate?
Even though I may feel like a mess, the world sees me as Super Tara. I'm thinking it's the same for you; you may feel like a mess too, but you're doing a pretty darn good job of holding the fraying world together. Friend, I see you. You are welcome here.
I write twice a week on Feels Like Home Blog about topics that matter most to busy Christian moms. I help with Bible study and prayer; I help with family fun; I help with food and recipes; I help with inspiration for hobbies and crafts. It's about living a life with grace and gusto, a life fully embraced, a life worth living. I desperately want all that and more for you. Come alongside me and enjoy the ride.
What you'll get in the Meal Planning Made Easy system:
Feels Like Home Recipe Binder - This is the exact binder that my husband and I have used for more than ten years. We have all of our favorite recipes printed or handwritten (on the included recipe card pages) and sectioned off in a regular old 3 ring binder. This binder is our lifeline when it comes to meal planning because we know what every member of the family loves - or at least will consent to eat - and we can make sure we get something for everyone every week.
Meal Planning Made Easy workbook - This workbook is over 300 pages of meal planning goodness! It includes undated monthly and weekly planning pages, checklists and organizing pages to help you figure out what you'll need for the month, weekly shopping lists organized by area of the store, and even tips to help you make the most of your time as you prepare the meals.
The Meal Planning Made Easy system will totally change the way you look at meal planning and preparation, allowing you to save your mental energy for the tasks you really want to do.
Frequently Asked Questions
When will I receive my planner?
Meal Planning Made Easy is a digital download, which means you can download and print it instantly! No waiting, yay! No physical products will be shipped to you.
How long do I have access to the workbook?
How does lifetime access sound? Your one-time purchase gives you unlimited access to the workbook and recipe binder for one household for as long as you like - across any and all your devices.
I don't have a printer. Can I use these PDFs digitally?
Absolutely! All of the printables can be used as digital files as well. Many of my customers like to use these on the Good Notes app, so they can write right on the "page," just as if it had been printed out.
How do I print these files?
These printables are digital PDF files that are meant to be downloaded to your computer and printed at home. You'll get instant access and can start printing immediately! If you'd rather send them out to be printed, you can send them to your local office supply store or my favorite, the Homeschool Printing Company (you can Google them).
Can I print these for my friend or sister?
When you purchase access to the Meal Planning Made Easy Workbook and Feels Like Home Recipe Binder, you are entitled to the printables for your personal use only. You can print as many as you want, as many times as you want for yourself and those in your immediate household. If you have a friend or extended family member who would like to use these printables, she will need to purchase her own access to the system, just like you did. Please respect my copyright and hard work and don't share the files or the printables outside your own home.
Can I get a refund if I change my mind?
Because of the nature of digital content, this resource cannot be returned once viewed or accessed. I will NOT issue refunds for the Meal Planning Made Easy Workbook and Feels Like Home Recipe Binder.